Marie-Emmanuelle HAAS contributed to the publication « Maîtriser le RGPD dans l'entreprise » edited by the Groupe Revue Fiduciaire in its collection « Expert Pratiques d'expert ».
« Un an de droit français des noms de domaine »,  article published by Marie-Emmanuelle HAAS in Propriété Industrielle, N°6 – June 2018 – Annual comment based on the analysis of 92 decisions rendered in 2017.
« Domains and Domain Names 2018 » France, published in Getting the Deal Through*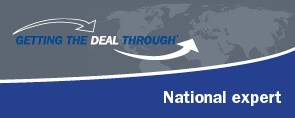 « Brands in the Digital economy », written by Marie-Emmanuelle HAAS and published in the INPI study « The intellectual property and the digital transformation of the economy » prefaced by Axelle Lemaire France's Secretary of State for Digital.