Marie‐Emmanuelle HAAS, intellectual property and digital law Attorney at Law
Pioneer of alternative dispute resolution and domain name Law, Marie-Emmanuelle HAAS has developed a recognized practice of Intellectual Property and Digital Law, both in France and abroad. Her scope covers registration procedures of IP rights, advice, pre-litigation or litigation.
Her clients appreciate how she analyses each situation on the Internet in all its complexity and gives the most operational answers.
Marie-Emmanuelle HAAS serves as an expert for the resolution of domain name disputes and regularly renders decisions: view decisions. She also is Arbitrator for Intellectual Property disputes at the Hong Kong International Arbitration Center (HKIAC) and elected in May 2018 member of the board of EURid (registry of the .eu country code top-level domains). She was elected before, in June 2016, Independant Member of EURid Strategic Committee.
ME HAAS's Law firm services:
Organise and protect your Domain Names and Brands to increase their value
Whether you are a startup company, an SME or an institution, the Law firm ME HAAS can assist you in all aspects of the digital world, helping you with:
Creating a strong web presence and attracting clients
Dominating your market share
Securing and protecting your financial partners investments
Dispute resolutions
Protection, monitoring, increasing the value of and protecting your intangible assets: domain names, brands, copyrights, designs and models, databases, software …
Efficient use of Digital Law
The Law office ME HAAS is ranked each year as of 2016 by BEST LAWYERS in the category "Intellectual property", as well as by WTR 2017, WTR 1000 2018 and WTR 1000 2019 in the category "Recommended individual" for Intellectual property.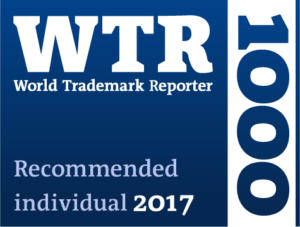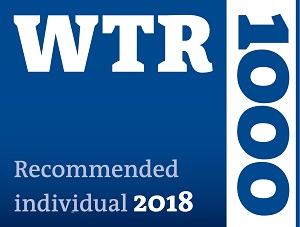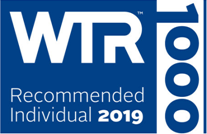 – Marie-Emmanuelle HAAS has been recognized as a "recommended expert" in Intellectual Property in France by the renowned international legal directory World Trademark review WTR 1000 2019: « Marie-Emmanuelle Haas is one of the top authorities in France when it comes to alternative dispute resolution and domain names. She is brilliant at defining strategy when you have a serious conflict and her advice is easily actionable. She has excellent language skills and an outstanding international network.»
Marie-Emmanuelle HAAS was designated as an Expert before WIPO, for a new term of 3 years as of June 28, 2019, in relation with the PARL EXPERT alternative dispute resolution process that applies to .FR domain names.
2019/06/13: speaker at the annual conference of NDD CAMP (gathering of tradermarks experts) on « Domains names confronted to French Courts »
« Le nouveau droit des marques » published on January 23, 2020 in the Law review La Revue Fiduciaire (No3826, page 10). This article is dedicated to the new French trademark Law, as a result of the transposition of the EU Directive 2015/2436 of December 16, 2015.
« Un an de droit français des noms de domaine et des marques sur Internet », article published by Marie-Emmanuelle Haas in Propriété Industrielle, N°6 – June 2019 – Annual comment based on the analysis of 77 decisions rendered in 2018. The first comment was published in 2009.
Marie-Emmanuelle HAAS contributed to the publication « Maîtriser le RGPD dans l'entreprise » edited by the Groupe Revue Fiduciaire in its collection « Expert Pratiques d'expert ».
« Domains and Domain Names 2018 » France, published in Getting the Deal Through*